About the Office of Labor Relations
The Office of University Labor Relations supports the university community by advancing collegial relations between staff and management and liaising with labor unions. This office is responsible for managing universitywide labor relations for Rutgers faculty and staff.
Negotiating, administering and interpreting the collectively negotiated agreements with all staff labor unions
Providing advice to departments, schools, units, and administrators with respect to interpretation and application of certain university policies
Providing support and training to supervisors with respect to discipline
Administering the grievance process

Managing the scheduling of grievance hearings
Providing guidance to supervisors on how to present information and preside over hearings during the grievance process

Serving as hearing officers in grievances
Facilitating Labor/Management meetings between departments and staff unions
Facilitating compliance with certain Federal and State laws related to employment
In addition, our office can assist with:
Developing overall university labor strategy
Ensuring compliance with applicable labor laws and university policy
Oversight of disciplinary and grievance arbitrations and proceedings before federal and state agencies
David A. Cohen
Vice President for University Labor Relations and Special Counsel for Labor Affairs
David Cohen leads the Office of University Labor Relations in the negotiation, administration, and interpretation of the faculty and staff collective negotiations agreements between the university and the labor unions representing university faculty and staff. He supervises the faculty and staff labor relations specialists, who support him in the administration of the university's labor relations policy. Mr. Cohen also serves as the president's liaison in collective negotiations with each of the university's unions.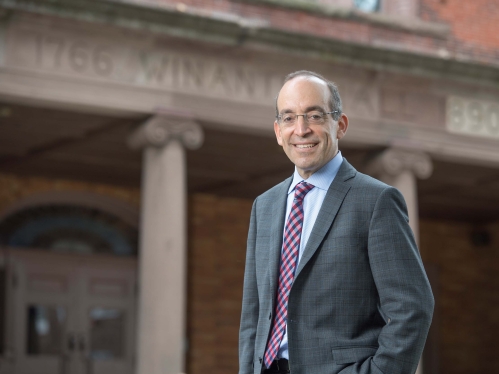 Contact Information
Office of University Labor Relations
Liberty Plaza
335 George Street
New Brunswick, NJ 08901
848-932-1813
oulr@oulr.rutgers.edu